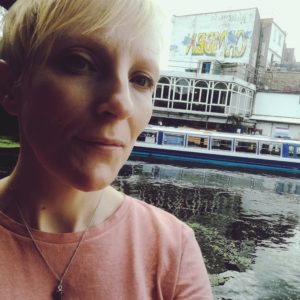 Hello… I'm Vanessa, a Pembrokeshire based freelance copywriter.
I'm also a blogger, walker, jazz n blues lover, and small business champion.
Originally from Pembrokeshire, I grew up working in small and quirky businesses. It inspired me to be creative, and help businesses thrive and attract new customers.
On moving to London I trained in copywriting & digital marketing, and honed my skills in the role of Campaign and Marketing Manager for a leading publishing and events company in Pimlico.
Over 4 years I created and managed many successful campaigns to promote B2B events, publications and magazine subscriptions.
I've also worked in tourism, recruitment, fashion, and some big brands like RIBA and the Pembrokeshire Coast National Park.
I'm now a freelance copywriter and help all sorts of businesses with their writing and marketing.
I've worked on many interesting campaigns and projects…
From the small, but important jobs of creating thank-you emails and newsletters, or promotional articles for niche magazines and websites.
To big jobs like refreshing and updating a website, or brand building and improving SEO through blogging and content marketing.
I've also managed many successful B2B event marketing campaigns – from utilising existing data and leads, to creating attractive campaigns to use across social media, email and print.
Feel free to ask for more details and a sample of my work. 
If you need some help with your marketing get in touch for a chat and quote.
I'm Pembrokeshire and South Wales based, however I can work with you wherever you are.
Vanessa